The J&J Automotive Story
The passion for cars started young with my father building model cars and occasionally working on them in the driveway. By the time high school came around I got working in the automotive, welding and wood shop classes throughout high school. Before graduating high school my high school auto shop teacher told me that I should continue with automotive as a career path. I followed his advice and took automotive related jobs and studied automotive technology at Butte College. After finishing the automotive program with certifications, I then came to work at James Thomas Volvo Service in January 2004. After 12 years and James passing I bought the business and equipment with hopes to carry on from what James has done and making my own path as I continue to grow as the owner/operator keeping your Volvo's and Subaru's as well as other makes new and old serviced and on the road.
---
Jacob Leslie Sr
Owner/ Operator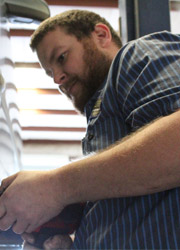 I studied at and graduated from the Butte College Automotive Technology Program. I was the Danny Meyer Scholarship Recipient in 2004 and held numerous certifications in CIAT and ASE.
In 2004 I became a member of the Butte College Automotive Advisory Committee on which I still serve today.
I have a depth of knowledge for not just Volvo and Subaru, but most other foreign and domestic vehicles. I am a natural problem solver which makes me a great diagnostician. I also carries a sense of personal pride and am dedicated to my profession and providing quality service.
Jacob Jr. A.K.A. "JJ"
Technician in Training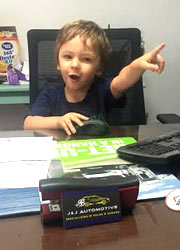 Jacob is the other J in J&J Automotive. He is an extremely valued member of J&J Automotive. Some of you have met him and those who have not will over the years. We are excited to watch him grow along with J&J Automotive.